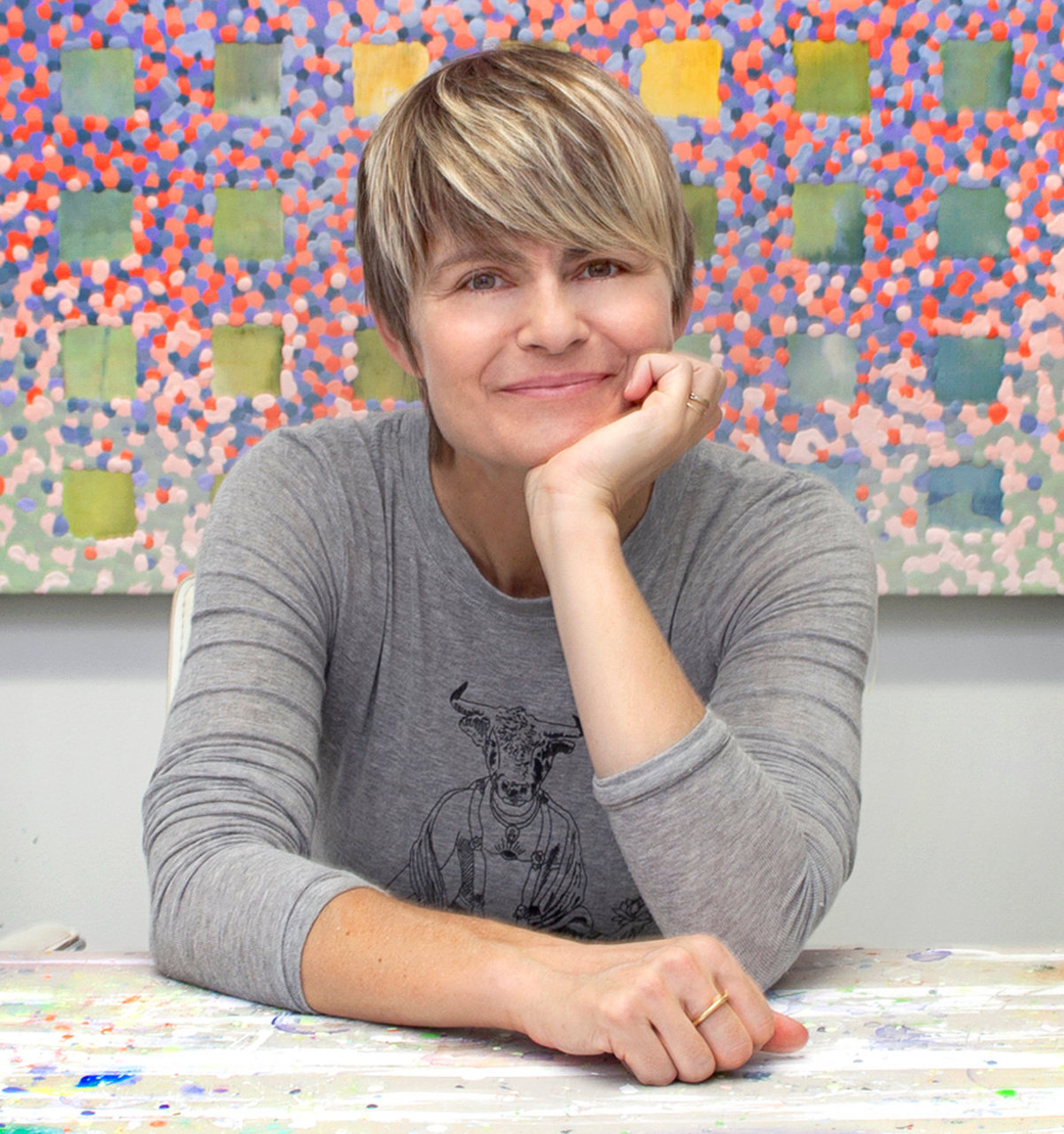 "I was born in 1970 in Norman, Oklahoma. Two main rituals carry over from my childhood into to my art making: i) finding refuge in the magnificent sunsets and storms of the Great Plains, and ii) questioning any and all statements of authority. Still a skeptic seeking refuge, I pursue my work through a studio practice, developing paintings that subtly embody the conflict between visual perception and the physical object – or between thought and thing. I tend to delight in an optimistic ambiguity about things, which in turn leads me to all kinds of other good things such as deeper understanding, alternative perspectives, a sense of mystery, or even peace and joy. These are the aspects I wish to share by sharing my work."—Laine Nixon
Laine Nixon is a visual artist based in Sarasota, FL. Her work has been included in exhibitions at Ringling Underground, Selby Gallery, and [blank] slate gallery, as well as a solo exhibition at Gallery 221@HCC in Tampa, FL. Nixon's work was selected for Studio Visit Magazine, Vol 29, and was acquired by
RBC
Wealth Management. Development of her work has been supported by a residency at The Longboat Key Center for the Arts and a Creative Capital Foundation Professional Development Program funded by the Florida Division of Cultural affairs. She was awarded the 2016/2017 John Ringling Towers Fund individual artist grant which includes a residency at the Hermitage Artist Retreat.
To inquire about available works for exhibition or purchase, contact Laine directly via email:
laine@lainenixonstudio.com
.